The Hustlers.
We're a good bunch. We like getting things done; and we're striving to always improve on our last iteration. We focus on what's real. Our focus is on the success of your business - yes, we're weird that way.
The way we work
Our Unique Approach
Interdisciplinary synergy
Small teams, big results
Small teams,
big results
We build alliances and handle projects in bite-sized tasks. Our people first attitude delivers you the transparency you need to make informed choice about your digital presence.
Mutualistic Symbiosis
Smart collab
We'll work with you to understand, identify and embrace your business objectives. By developing a working relationship with you, we can foster your business goals and deliver maximum value.
Clever pairing
Best pals
By understanding your business and how you work we can ensure our approach delivers results that you want. We strive to develop a true partnership with you, working across marketing, brand and technology practices to help you realise your goals.
Al Martin
Business Relationship Manager
A Londoner who came to New Zealand in 1994, Al's background encompasses print, print media, online solutions, graphic design, consultancy and helping clients to achieve their objectives. Client-centric, Al loves nothing more than achieving results and the challenges that comes with doing that, and has been doing so since the 80's. With a wealth of Account Management experience, he's never happier than when he's out on the road and talking to his clients. Outside of The Hustle, Al and his partner are 'parents' to three dogs and a cat, and foster parents to rescue dogs from One By One Dog Rescue in Dunedin, and they're currently renovating an old villa. Al has a passion for music and is well known for his love of Kate Bush and Gary Numan, although having spent most of the 80's in the music industry his taste is pretty eclectic. Get Al on a conversation about anything punk/New Wave onwards and you'll be there for a while!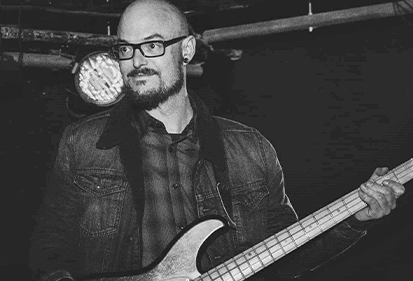 Alan Colligan
Creative Director
Alan has been in the game for a while now. He's got experience in more than one agency and has personally hand held over 200 businesses through their online transformations. With a solid backbone in customer service and the scientific research method (he has a BSc), he'll use his analytical and fact driven approach to deliver results. When he's not tracking your SEO results, managing your Google ads or working through helping you achieve your business objectives, you can find him playing music, brewing beer and hanging out with his family.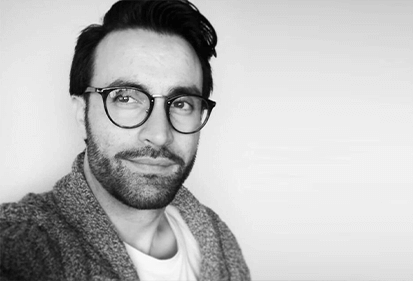 Ignacio Coppie
PRODUCT EXPERIENCE LEAD
Ignacio, aka Iggi, has been involved in design for more than a decade. He started his path in Argentina in 2007 and since 2015 he has been working with human-centred design methodologies. In 2019 he moved to Aotearoa where he had the opportunity to be a part of some of the most distinguished innovation agencies, and today he's our Product Experience Lead. Due to his formation in humanities and his experience as a consultant, Iggi is always striving to aid human development on three levels: interpersonal, societal, and environmental. He believes that design should operate as an enabler to better connect humans with themselves, their environment and technology.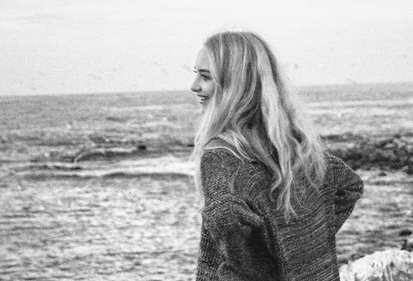 Kennedy Barnes
Marketing & Communications
Kennedy is passionate about designing experiences or services from an intersection of market strategy, technology, and communications. Kennedy has a keen interest in the relationship between empathy and technology. She works towards shaping a business vision, and working with clients to deliver strategic solutions that drive community engagement. She loves finding creative and accessible ways to share their stories with the wider community. A recent venture lead her to be a New Zealand representative at the Global Forum for Social Innovation and Entrepreneurship in Toronto, Canada. When she's not behind the screen you'll find her in the ocean or painting – Two of her favourite things.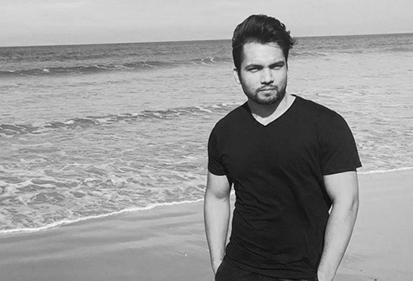 Sourav Chandra
Full Stack Developer
Sourav, affectionately know as Sam, is our live-in developer. By live-in, we mean he spends a lot of time here! Sam is our missing link. He turns the designs we create into functional tools that deliver value for our clients. Ever wondered how a website that looks great on a laptop also looks great on a mobile phone? Ask Sam. That's his wheelhouse. When he's not handling project handovers and writing code, Sam can be found at his gym of choice, exercising those muscle groups that aren't in his fingers!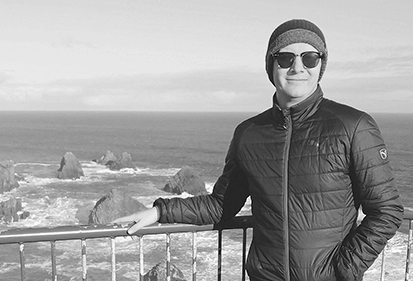 Stephen Nota
Visual designer / Project Manager
Stephen is our resident Visual Designer and Project Manager, the bridge between the world of design and development! Stephen makes sure designs turn into finished products. Previously from Auckland (but don't hold that against him) he's made the trek down south and bought his fiancé and two cats with him. You'll be hard-pressed to find Stephen without a racquet in his hand whether it's squash, badminton, tennis or taking on the boss at table tennis he's always keen for a hit.